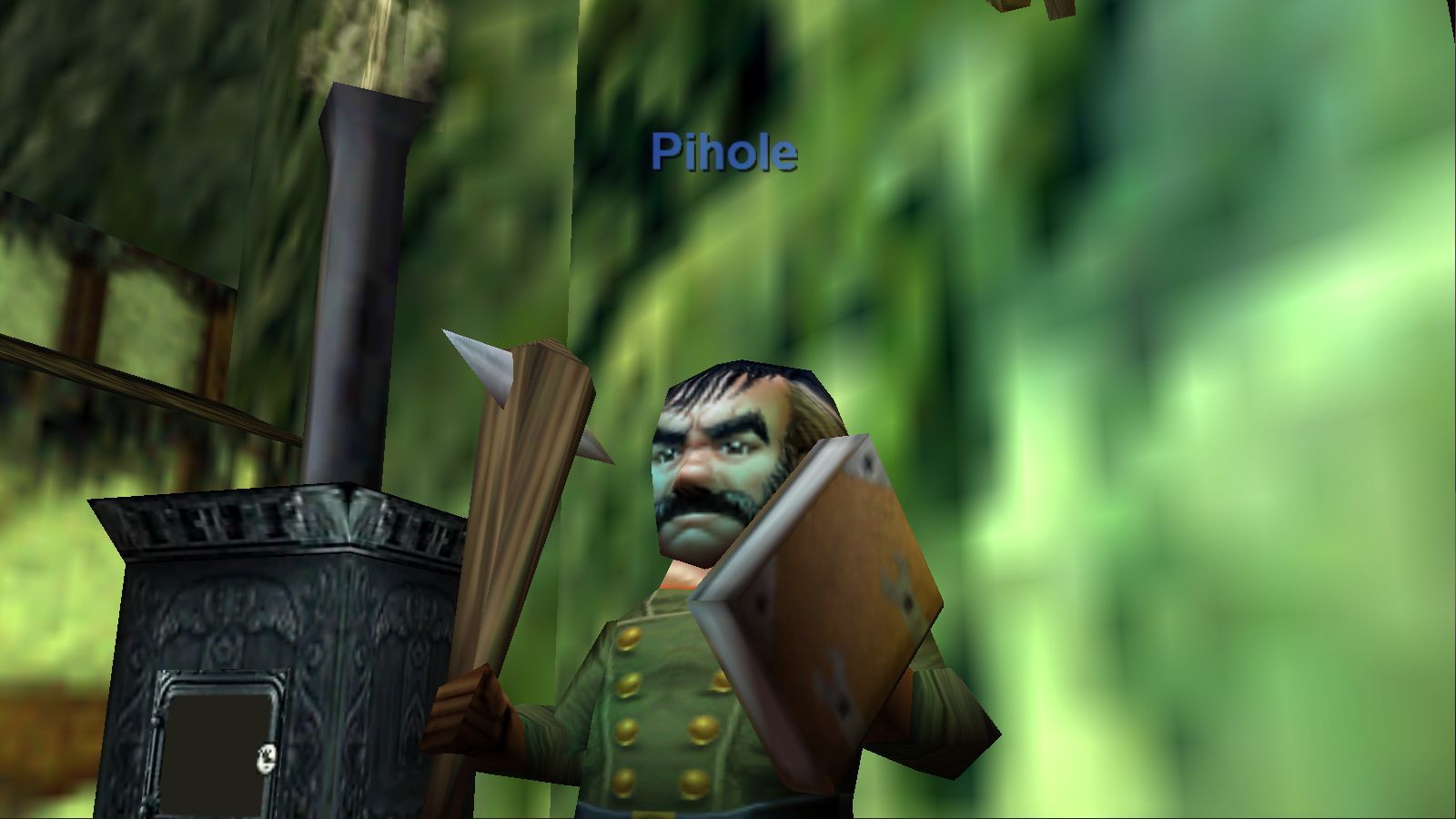 About Me
Pihole the traveling baker from P99 Green here.  You'll find me all across Norrath, baking pies in the most unusual places and circumstances, when I'm not getting pummeled by gnolls, orc, lizardmen and other baddies (and sometimes even when I am).
Fresh pies started as a joke and marketing gimmick to attract travelers seeking a port, and as a convenient way of using all those foraged eggs, berries and vegetables while meditating. But then I realized two things as I handed out my pies to weary travelers:
(Almost) everyone loves pie - some gobble it down right away, others are probably tired of gnawing on roots, or eating summoned food that magically poofs, leaving you hungry for more.
Norrath is full of everyday stories of adventures that are never seen or heard. Sharing pie together is a great way to enjoy a slice of these everyday moments.
Did I mention - (almost) everyone loves pie?
So if you're tired of the grind, your 12th hour of camping some rare item, or heading to another long corpse run due to massive train or bad pull, feel free to stop by the Pie Shop and say hello.  Fresh pies!